2018 Rising Stars!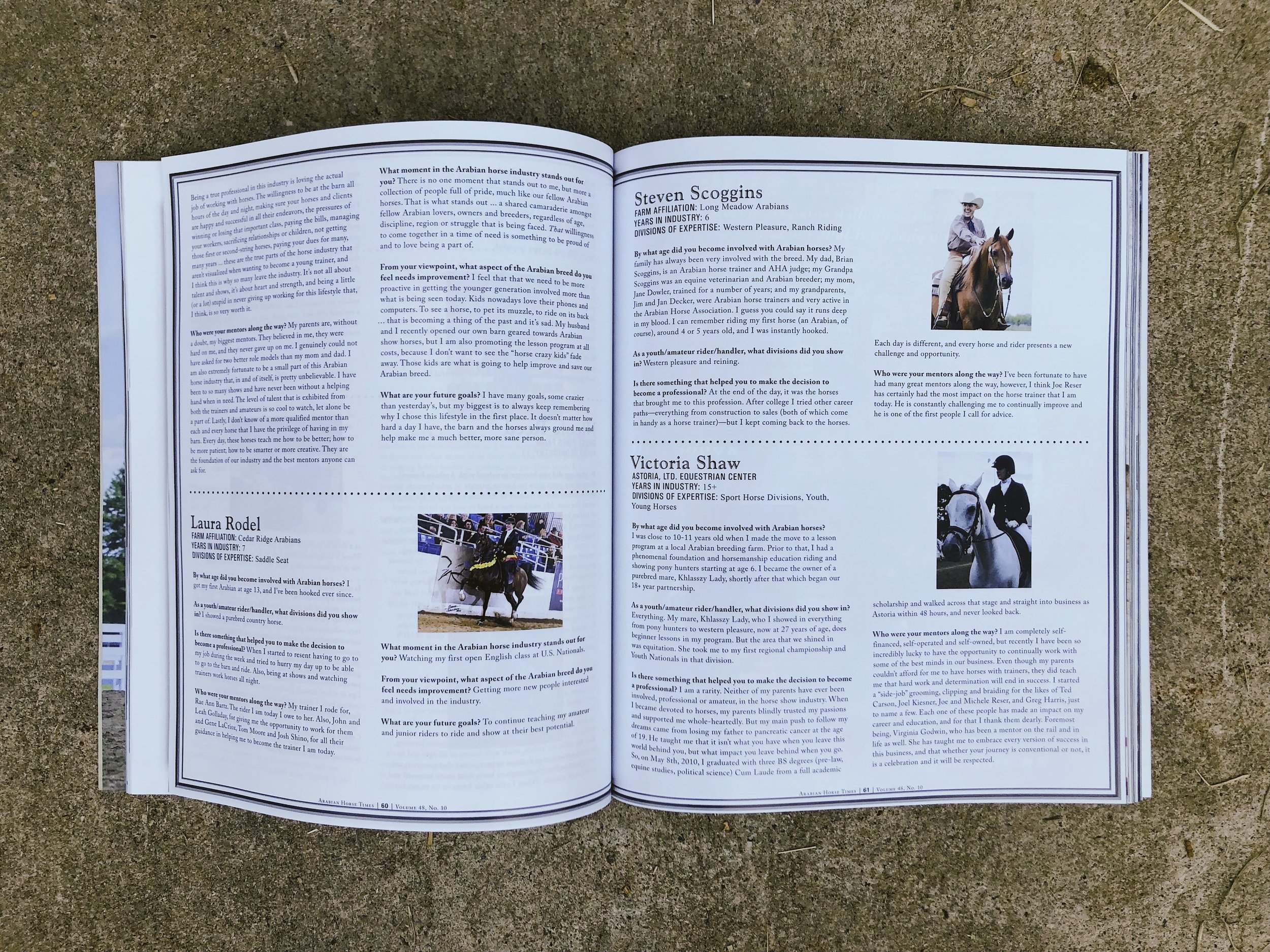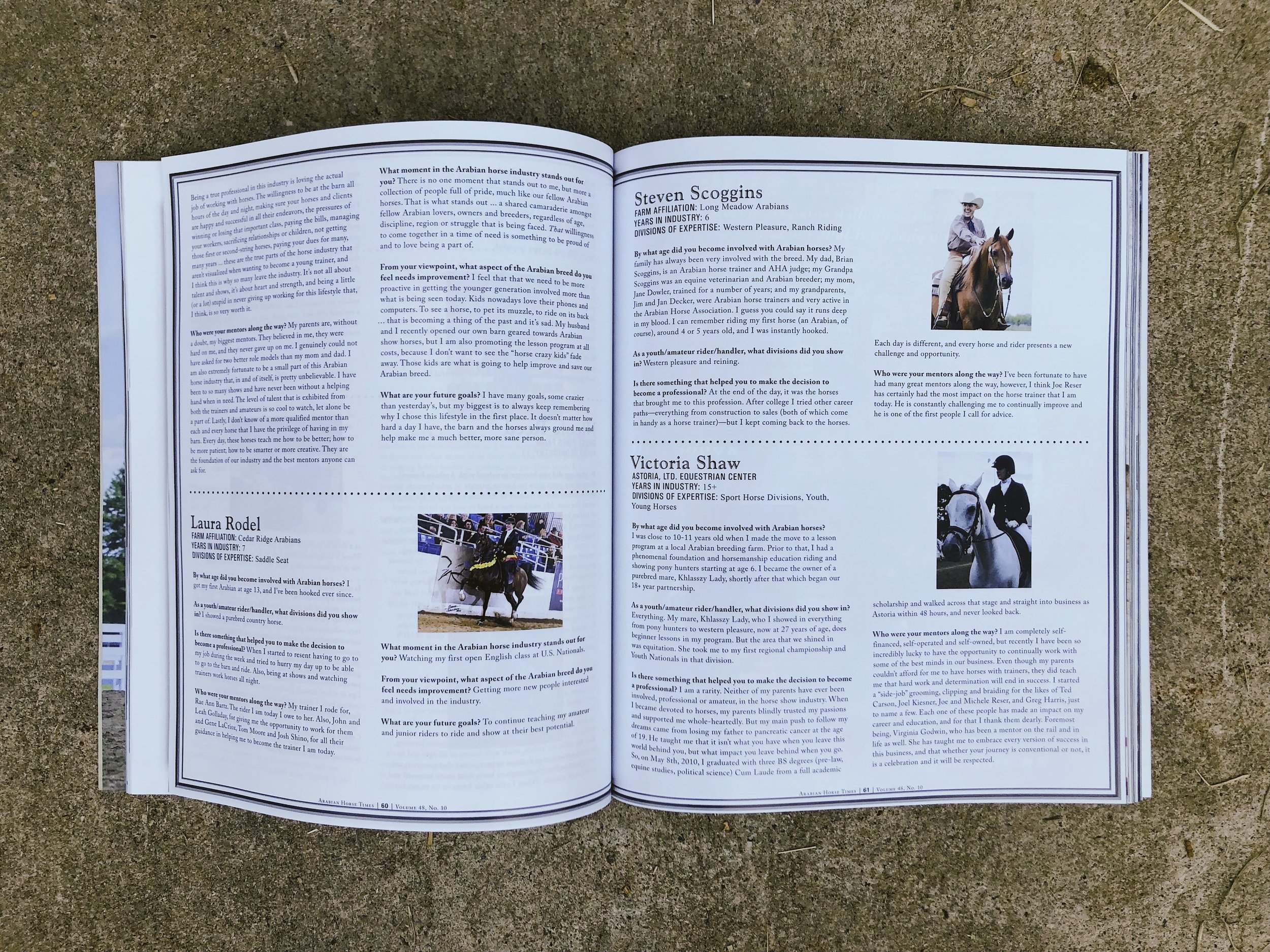 Named one of the 2018 Rising Stars by Arabian Horse Times!
This has been one of the hardest secrets to keep but I am ecstatic to announce that Arabian Horse Times has considered me as one of the Rising Stars of the year. I am honored to represent our Sport Horse divisions on this list, as well as the future of our breed. To read my full interview you can purchase a copy of the May edition of Arabian Horse Times, or go online and gain digital access through subscription.
A huge thank you needs to go out to two people: my mom, Ginny, who trusted in my passion; and my partner, Stephanie, who not only took all the photographs and designed the published ad, but has jumped wholeheartedly into this crazy lifestyle of the horse training world...
Astoria Equestrian Center is the fruition of a dream come true!